Benel offers a portfolio of training courses in well engineering that delivers key competences required for the industry. From a range of introductory and advanced courses in drilling, completions and intervention, we meet a broad spectrum of needs from new entrants seeking beginners knowledge of the oil and gas industry and well engineering in particular, to mature and experienced professionals with various specializations in the industry. We also offer a suite of software training for Well Engineers, Health, Safety & Environmental (HSE) training programs and collaboratory capacity development with university programs.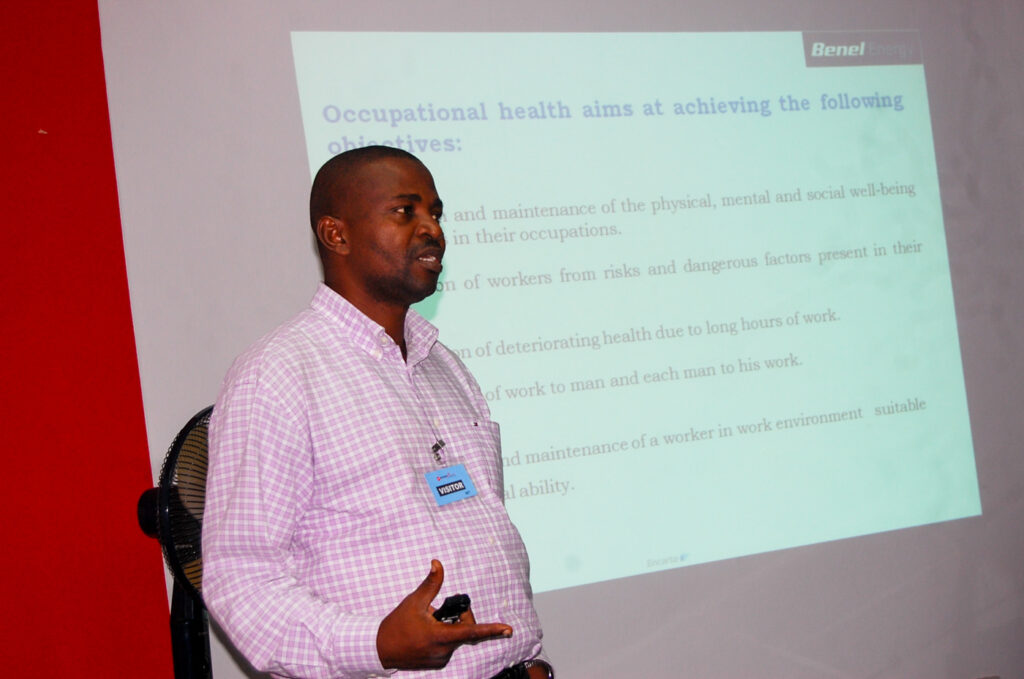 Certification makes a difference. The earmark that distinguishes a licensed and registered professional engineer is the authority to sign and seal documents. Reliable certification accurately assesses competence, thereby directly promoting a safer work site environment for the worker, the public, and the industry. Well Engineers who want to increase their operational excellence and earning potential come to Benel for certification. Our programs are driven by industry experts with proven, business-relevant, best-practice and hands-on methods that are at par with current practices and technology.
Client Customized Training
Graduate Engineers Competence Development (GECD) Programme
Benel Energy currently offers a portfolio of technical courses that deliver key competences required for the oil and gas industry with a special focus on Well/ Drilling Engineering. Our main objective is to build capacity to bridge the competence gaps of indigenous operators and service providers in the industry through its Professional Development Series. This series provides the requisite knowledge and skills for oil and gas professionals to improve their work performance and productivity.
For the Competence Development Program, Benel provides expert trainers that deliver Well/ Drilling Engineering capacity at Foundation, Intermediate and Advanced level for the operations engineers. Benel will provide training to suit Client's needs, according to international training operating standards and industry best practices.